"​Now that the baby is finally resting, I am reflecting on what a miracle she is, and the incredible gratitude I have to finally have the opportunity to become a mother after all of these years. My husband and I chose to name our daughter "Grace", as she is truly a blessing that would not have been possible without the skills, experience, support, and patience of fertility nurse specialist, Ruth Pellow at IVF Treatment Abroad.
"After a lifelong battle with endometriosis, infertility, and marrying later in life, my husband and I had been unsuccessful in trying to conceive on our own. Several years prior I had attempted to freeze my eggs when it was first introduced in Canada. I ended up with only one egg, which we later attempted to use unsuccessfully. Completely heartbroken and without the option of using my own eggs any longer, I was at a loss. I knew that egg donation was an option, however, I was uncertain whether I wanted to have a child that wasn't genetically related to me. It is also not an option in Canada, unless some one you know literally donates to you. The United States offers the option to purchase eggs, but it is astronomically expensive. Although a baby isn't something you can put a price on, we didn't think it was something we could practically afford.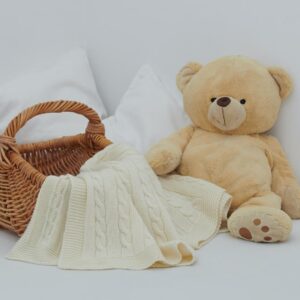 "Ironically, my brother and his wife had experienced their own challenges conceiving. My brother found Ruth and IVF Treatment Abroad through online research and they were successful in accessing her support to conceive their daughter through the use of a donor egg at a clinic in Spain. They had a great experience with the support of Ruth, who helped them through the entire process from finding a clinic, matching a donor, and arranging travel, to creating and monitoring a treatment plan. The cost was significantly lower including travel to Spain where they were able to relax and enjoy themselves.
"Through the encouragement of my brother and sister-in-law, witnessing their experience, and the love they have for their amazing little girl, my husband and I connected with Ruth. She was professional, personable and compassionate to our situation, and provided positive insight in relation to my fears and concerns about using a donor egg. After considering our options, we decided to move forward with Ruth's services. Although it took a couple of tries, and was challenging at times, she was encouraging and patient with me through some emotional "ups and downs", while ensuring we had the facts and were informed of our choices and possible outcomes.
"It has been a long fertility journey. As I wrap up my thoughts, I echo the emphatic words of my sister-in-law after conceiving her daughter through egg donation, "She is 200 percent my baby!" The apprehension I initially had about conceiving via egg donation has virtually disappeared. As I look into my own daughter's eyes, knowing that she grew and developed inside of me, and as I continue to have the opportunity to nurse and nurture her, I can't wait until the day she looks back at me and says "mama".
"I am so glad we didn't give up and decided to work with Ruth. We are eternally grateful and highly recommend IVF Treatment Abroad to anyone who is willing to take a leap towards realizing their dreams of becoming mothers, fathers, parents, and families.