Past patient chats

  Success rates of 78% clinical pregnancies for first time embryo transfer event.

  Highly rated IVF and Egg Donation clinics in Cyprus, Greece, Spain, Czech Republic and now also Portugal which offers known donation treatment cycles for donor eggs and sperm.

  English speaking staff.

  No waiting lists.

  One to one donors with proven fertility.
…more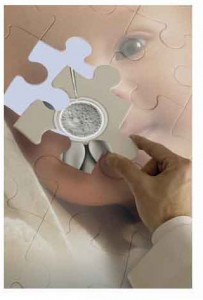 IVF Treatment Abroad is not an an "agency" or a "facilitator" but we are the premier service for couples and single women who are looking at having egg donation, IVF own eggs and most other forms of IVF treatments. We work with a select number of clinics in Spain, Greece, Cyprus, Portugal, Czech Republic and one in the lovely city of Tirana in Albania.
If you want your very own personal fertility nurse specialist with over 30 years of experience available to you seven days a week, 365 days a year then I have to be worth speaking to!
Patients come to us from all over the world (pre-COVID 19) including Australia, the UK, Ireland, Dubai, Germany, Canada, France, South Africa, and America as well as many others. This is testimony to the high levels of service that we offer, as well as the excellent success rates and patient care that the small clinics we work with provide.
Since 2009 when we first formed the company we have had the pleasure of not charging our patients any additional fees for our services, but because of the situation with Covid, unfortunately, this has had to change. Please bear in mind that agencies and facilitators could charge you thousands of euros for their services which we can guarantee are nowhere as comprehensive as ours. For each fresh cycle of treatment, we have introduced a fee of 250 euros. Please note that this figure includes frozen cycles and treatment cycle re-planning should a cycle need to be postponed and re-organized. This fee is payable when you receive your first treatment plan.
Our services pre-pandemic were always exceedingly comprehensive and we have now added to those by helping to arrange COVID 19 testing and interpretation results, travel advice based on current travel restrictions and requirements which are continually changing as well as adhering to each clinic's COVID 19 clinical protocols.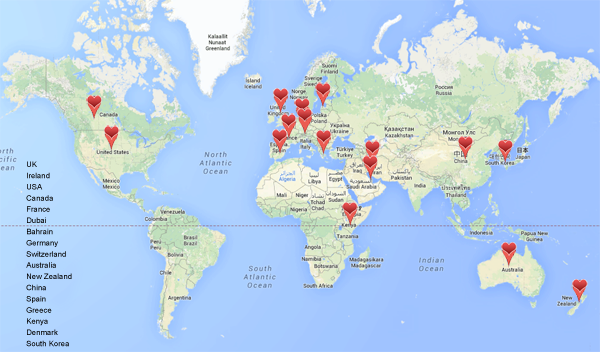 My name is Ruth Pellow and many of you will know my name either from your own clinic, consultant, GP, or websites such as Fertility Friends for which I have been a moderator since 2003. I am a member of the British Fertility Society and ESHRE (European Society of Human Reproduction and Embryology. For those of you that are hearing my name for the first time, here is a very quick bio on my employment history.
* Nurse training at The Royal London hospital, London. Qualified in 1991, general ward duties for the first year. Decided to specialise in fertility care after meeting women about to undergo fertility treatment.
*Hallam Medical Centre/London Women's Clinic, Harley Street, London, Fertility nurse & donation co-ordinator, 1992-95.
* St.Bartholomews Hospital Fertility Centre, London. Senior Sister & co-ordinator in charge of the daily running of clinic 1995-2004.
From 2004 until mid-2009, I was the head nurse and senior coordinator at a clinic on the Costa del Sol but felt that there was a need to be able to offer patients alternative clinics in other European countries. Whichever clinic you decide to use, please be assured that I will be using all of my 28 years experience in the field of infertility treatment, to try and ensure that any visit you make to any one of the clinics we work with, ends in the result you are looking to achieve. I will be looking to create a cycle of treatment with terminology that is easy to understand and to try and make the whole process as stress-free, as we as a team can possibly make it. Your care and well being are my absolute, and utmost concern. I have created this website with my colleagues, to give you all the information you need to know about having various forms of IVF treatment at specially selected clinics abroad.
The service that we offer is unique in that unlike most agencies that just tell you which country you should go to for treatment (for which they expect a fee), you have a fully qualified fertility nurse specialist, (me, Ruth), who along with my husband Simon has personally visited all of the clinics we work with to ensure that they have the same ethos towards patient care as we do as well as maintaining good success rates. I will personally be planning, coordinating and supporting you throughout the treatment cycle and beyond. This involves making your appointments, arranging and sending treatment plans that explain what you need to do, how to do it and when to do it, sorting out prescriptions for medications and generally keeping you updated as often as necessary.
I and the rest of the IVF Treatment Abroad team hope that you find the website informative and welcoming, and we hope that you will not hesitate to contact us if you have any queries.
Visit our sister websites for information on other available options: