Myself and my partner first approached Ruth in January 2022 after she was highly recommended to us by a friend. Due to our age the option of free treatment with the NHS wasn't available to us but the high cost of private treatment in the UK would also have been a stretch.  I was lucky enough to have a good friend who has two donor egg babies through Ruth's services, I was left with no doubt that using Ruth's services was the best option for us.
From the offset Ruth has been helpful, supportive, and most importantly accessible when we have needed her.  From the first consultation, Ruth gave us all the information required to make an informed decision, she has a wealth of experience which is helpful in the daunting world of fertility options. She was honest with us and our situation and advised us to look at helpful websites and sources of information before making our final decision on how to progress.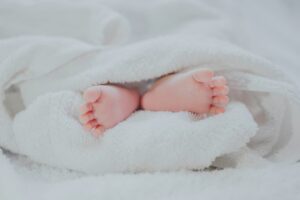 It was not a simple decision but after talking to Ruth we decided to opt for an egg donor in Greece.  Ruth found us a suitable donor within a month of making the decision to start our IVF journey.  Unfortunately, after having issues with the initial donor, Ruth managed to find us another suitable donor before we made the trip over to Greece for the embryo transfer. We couldn't have been more pleased with the outcome of the donor eggs retrieved.
The two trips we had to Greece were seamless and everything went to plan. Staff were professional and put you at ease. I am happy to say that we are now 15 weeks pregnant, and everything is going well so far.
Another benefit of using Ruth was that all the fees were clearly stipulated before embarking on our journey.  This was a great help to us as we found that the fees to have the same treatment in the UK were not clear and we felt that the costs could spiral pretty quickly.  Of course egg donors in this country take far longer to arrange and when time is not on your side this was also another positive about going abroad and using Ruth for this treatment.
I wouldn't think twice about recommending Ruth, she is dedicated, passionate and honest.  I can't express how helpful she has been even when we have randomly contacted her on a weekend.
Good luck to anyone considering this process and using Ruth. We are extremely grateful for her help as she has given us something we never thought we would be blessed with. D and B.