Where to even begin?  When I explain to others that Brian and I went abroad from America to Greece to do IVF, their first question is "why?"  My immediate response is because Ruth is phenomenal.  There really is no other word to describe her and the process that we went through.  A year ago we were just beginning IVF and now we have an awesome baby boy!  Let's start from the beginning.
We first heard about IVF Treatment Abroad from an infertility conference.  To say we were a bit apprehensive is an understatement.  We obviously didn't want to get scammed, but we really didn't have the money to do IVF in the states.  Our thought process was that we could do the IVF here and hope for the best, or we could go abroad and do IVF and even if it didn't work, at least we would get a vacation out of it.  But it was not an easy road to get there.  We had so many bumps along the way to even start the process such as getting shingles, financial crisis in Greece, meds being held up in customs, starting the cycle four days early, flight delays, etc…it seemed like pretty much everything was going wrong but the great thing was that Ruth was there as a support.  She walked us through every step, every mishap, and encouraged us to keep going.  Ruth is not just a nurse that facilitates the whole process, but she is the foundation of your journey and rock to lean on.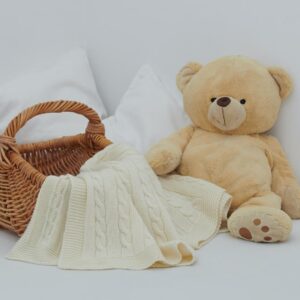 Once we got to Greece, it was beautiful, smooth sailing!  Kosta was a great doctor and explained what he was doing the whole time. The clinic was very clean and all of the doctors were very professional.  The egg retrieval went well and I liked that we got an update on how the embryos were doing each day.  The transfer was great as well.  We used our own eggs/sperm.  It was great to have Ruth there as a resource through the whole thing because I had borderline OHSS and so having her there to help explain the symptoms I was feeling was a huge help.  She was very reassuring.  But the awesome thing about this process is that she continues to be a support system even when you are back home.  She kept up with us via social media and email to make sure all was well.  I had complications early on as a result from the OHSS and she would check in and make sure I was doing okay.  Now she gets to see pictures of my little one and watch him grow!
We are so beyond grateful for Ruth and IVF Treatment Abroad.  It is impossible to say in words how amazing our experience was.  With all of the complications we had, our IVF experience could have been a disaster, but because of Ruth's dedication to making her patient's experience nothing but the best, it was one of the best times of our life.  We highly recommend IVF Treatment Abroad!