We are Gabriela, and Mihai, proud parents of Alec (9 months now). Our story may be common, but is full of meaning for our blessed family. By the time me and Mihai found each other, the bad news came as a dark monster: I couldn't procreate, as I came to a "sudden menopause", as my gynecologist calls it. I was only 41 and could not accept the fact that I will not be pregnant, like never. We considered along the way to adopt, but still I felt the great need to bear a child.
Initially we tried only with ovarian stimulation, for several months, with a lot of echo's, medication and a lot of hopes vanished. The hardest part was the negative result, not the injections or the run to and from gynecologist office. Then, we decided to try egg donor and first we went to a clinic in the Czech Republic, but the result there was negative, as well.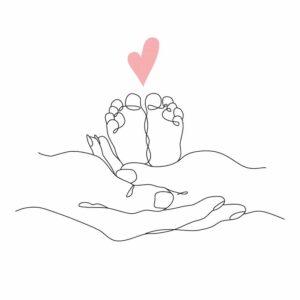 With our hearts sinking and with our pockets almost empty by now, we decided to have one last try, and we searched for someplace else. And we found Ruth Pellow, Fertility Nurse Specialist & Co-director of IVF Treatment Abroad. And everything started from there. She advised, guided, explained, helped us throughout the whole process of transforming us into 2 unbelievably happy parents. With her guidance we choose among several clinics in Greece the one that best suited our needs, and afterwards I had no worries regarding medication, investigations, timelines, appointments, I simply emailed her and I have the answer.
We felt at home at the clinic and even though the first implant had a negative outcome, as we had 2 more frozen embryos we tried as we felt to be our very last chance and… we wish to all of you waiting, to feel the same joy as we did when the analysis came and I was pregnant. The continuous care that I experienced from Ruth, until delivery, the warmth she is expressing with every word and gesture is remarkable and it is what pushes me to write these words as a token of our gratitude for all her kind care and availability, for her professionalism and also of the entire team at the clinic.
Looking back at our interesting journey I wish that we could have met her and the team she's working with sooner, and I feel that our marvelous result could have been achieved less stressful.  I do hope that everyone that read my words will achieve their happy ending (or beginning), but it definitely matters how you get there.