Let me start with the good news…it took us 5 years but we finally have a beautiful daughter named Gabriela. Our journey started in 2010 when my husband Michael and I decided it was time to start a family. After one year of trying without any success, we decided to visit a fertility clinic here in Montreal (Canada). We both passed multiple tests and were finally told that Michael was fine. However, I had a low ovarian reserve and therefore should move forward with artificial insemination. Our first try worked but unfortunately we lost the baby at 2 months of pregnancy. The next few tries did not work.
We then moved on to IVF and for a period of 3.5 years, we did multiple attempts of non-stimulated and stimulated IVF treatments without any success. We had multiple miscarriages and no one could provide an explanation as to why.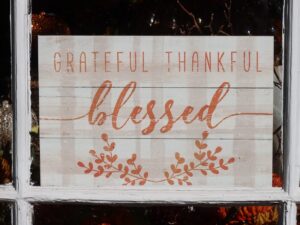 Our doctor proposed looking into egg donation. In Canada it's quite uncommon and you need to find your own donor which was not an option for us. Since Michael is Greek, we started searching for fertility clinics in Greece and fell upon Ruth's website. We were quite skeptic and uneasy about the whole idea of using someone else's eggs but then again, we really wanted to have a child. With this in mind, we contacted Ruth and had our first web meeting that same week. We covered all the basics and Ruth was more than helpful, provided all the necessary information and definitely put us at ease. She fully understood that it was difficult for us and made sure that the whole process was as easy as possible.
She proposed 2 clinics and during a 3 week vacation in Greece, we decided to visit the Iakentro Fertility Clinic in Athens. We liked what we saw, the staff were great and the doctor took time to review our file, explain the process and start us up with different tests. He also sent us to a genetics clinic that specializes in infertility (Locus Medicus) which I strongly suggest.
Once we decided on the clinic, all future communication was done through Ruth. Within about 2 weeks she found a suitable donor and started the process. There are no words that can express how grateful we are to have found Ruth.  I speak with absolute honesty when I say that she is responsible for making our journey as easy as possible and ensuring that we attained our ultimate gold to fall pregnant and have a child. She was always available and usually responded to our inquiries on the same day or at the latest the following day. She coordinated all events, interpreted tests results and ensured that once in Greece, we had all the support we needed.
Our first treatment was not successful so for the next one, Ruth proposed to try PGS (Preimplantation Genetic Diagnosis) where they take several cells from the day 5 embryos and screen them for genetic defaults. This enabled them to find 1 embryo without any default and that is the one they transferred. The best news or our lives came 2 weeks later when we were told that it had finally worked and we were pregnant. On December 7, 2016 Gabriela was born, a perfectly healthy baby.
For those of you who may have doubts about egg donation, I assure you that it's so worth it. I had the same concerns and worried that she would not look like me but once I saw my baby for the first time, everything was forgotten. I can't imagine my life without her.